I am lucky enough to have found someone to indulge my inner (read: outer and everpresent) nerd. A friend who heard the Star Trek movie was half decent has agreed to be dragged along to the Imax and be subjected to the sci-fi geekery.
This is lucky because I was planning to go on my own if no one would go with me. To go to Star Trek no less, alone, would be a complete and utter act of loser-ness. In fact, I could not imagine a worse way to demonstrate how very few friends you have.
But actually, it is probably that I am the nerd of my friendship group (I should enter in here that I would have plenty of friends go with me were I in Sydney). These friends of mine are science and mathematics nerds, with an unparalleled knowledge of scientific theory that I can on occasion comprehend. But, should I throw out "All your base are belong to us", the expected titters are actually blank stares.
But you know what? I actually like being the nerd in this case. Being the one who knows the obscure geek pop culture actually makes me the go to girl for other nerdy things, and I like my status as the geek.
So I hereby embrace my innate role. And by the way, they all have it wrong. The line actually was: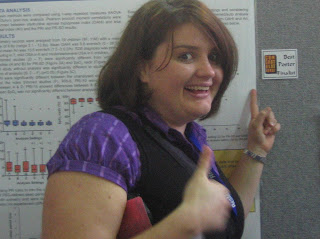 And the geek shall inherit the earth.