Over the summer, when the demands of all my jobs are diminished, it's usually a time where I cram in as much reading as possible, usually loaned books, pre-lived by others. As summer seems to have returned to Melbourne, it only seems fair to share my brief reviews of the books I devoured whole.

The Guilty: Jacob Striker #3
, Sean Slater (Simon Schuster)
A Vancouver-based cop thriller, written by a Vancouver cop, investigating a series of inner city bombings. It took me far too long to recognise the Lionsgate bridge on the moody, atmospheric cover.
While it was delightful for me to wander in my head through the locations mentioned, I don't think they were described well enough for the average reader who hasn't been to Vancouver to imagine, sacrificed to the hectic pacing. Plot and motivations were twisted enough not to be immediately discernible and full of interesting tidbits about Vancouver police districts and relationship with the federal Royal Canadian Mounted Police.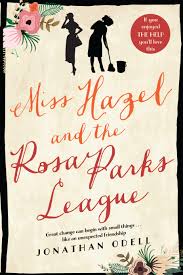 Miss Hazel and the Rosa Parks League, Jonathan Odell (Bantam Australia)
This book came with a sticker that said: "If you liked The Help". Granted, it is a story of black women of Mississippi struggling at their independence with a flawed white saviour woman. Unfortunately it missed the mark in terms of what made The Help so great, in that it was women's stories, driven by and about women who were significantly more than sketchy outlines. Men, and one little boy, played too great a role in this narrative to be comparable.
I liked the history notes in the back of the book, and in reading the author's notes, he explained the novel started as an exorcism of his own demons regarding his neglectful mother. The novel made a lot more sense after that, and I hope he felt lighter for writing it.



A Hundred Secret Senses
, Amy Tan (Ivy Books)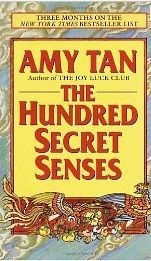 Olivia is Chinese American, and has a deeply troubled and divisive relationship with her fully Chinese half-sister Kwan. Kwan also claims to see ghosts and her past lives with "yin eyes". Olivia is never quite sure whether to believe her or mock her.
Olivia is quite selfish and entitled in her role as narrator, and awful to Kwan, who just wants to love her and be loved. It's hard to engage with her. Otherwise, the troubling everyday beauty of the past lives, the intricate descriptions of the locales and the exploration of deeply dysfunctional familial and romantic relationships makes this a worthwhile read; though I admit the ending left me disappointed.

Chaos
, Patricia Cornwall (Harper Collins)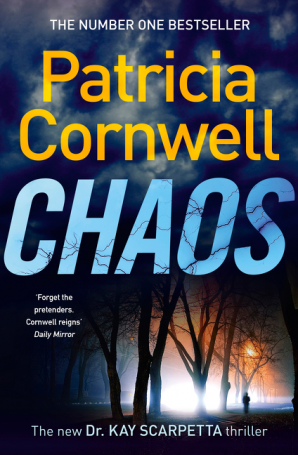 I've been a Scarpetta reader since I was an early teen, enjoying both the science and the intricately twisting plots of Cornwall's books that lead you on, one post-mortem or investigative clue at a time.
Both Chaos and the previous novel I read in the series both inflate the mundane details, so that by the time you get to the third act of the book, the actual plot is only just getting started. Also, the ending involving one of the series' most devious, long-game playing villains is almost inconsequential, and thereby an enormous let-down. It's feeling like time for this reader to give up reading the Scarpetta novels.

The Little Coffee Shop of Kabul
, Deborah Rodriguez (Random House)
Sunny, an ex-pat American settled in the heart of Kabul, runs a coffee shop open to the public but largely frequented an assortment of Westerners. She is supported by her staff of locals, dealing with their own reminiscences about their previous lives.
While the prose was easy reading, and the Western characters a little more fleshed out, to me a lot of the characters, particularly the Afghani characters, deserved more work. Their motivations and story arcs seemed unrealistic to me. Ms Rodriguez did work in Kabul as a hairdresser with a UN contingent, and her memoir on her time there might be of more interest, as her depictions of the city and day-to-day life were quite vivid.
SQ Mag also featured my review of A Little Knowledge, the fourth of the Split Worlds series of novels,  by Emma Newman, so head over to read our great new quarterly edition (and my review).