Bay of Fundy and Annapolis Valley

It was a glorious day as we wound through the south-eastern coast of the Bay of Fundy. The area is replete with wineries but the one we stopped at for lunch, Luckett Vineyard, was perfect. It had a simple and delicious menu, we sat in toasty sunshine overlooking the vines and shared a bottle of white. We had a few tastings and walked out with quite a few bottles of wine, including one blueberry wine. Delicious. I wish the interstate laws didn't still prohibit transport of alcohol across state line so I could get them here. The fun little quirk about this winery is that they have a red telephone box in between the vines, and you can call anywhere in Canada for free. One of the wines is even named after it.
We stopped at Burnt Coast Lighthouse, which was full of blooming flowers and bright red cliffs. The sand is swirled with reflective metallic particles of some sort. As the lighthouse itself was closed, we wandered down on the flats in the hope of exploring and maybe seeing the impressive Bay of Fundy tide, which is renown for changing visibly. The whole bay is extremely shallow, so the changing of the tides can be quite dramatic.
Our home for a few days was a renovated church in Annapolis Royal, which was the most beautiful place I have stayed to date, and quite potentially my dream home. It had a reading nook upstairs, big bedrooms and a lovely deep bath, with the shower tucked away in a little stone corner. The owners had done an amazing renovation and it was so peaceful. All the smallest touches were present; old glass bottles embossed with crosses, a matching dining and lounge theme, a bookshelf full of books.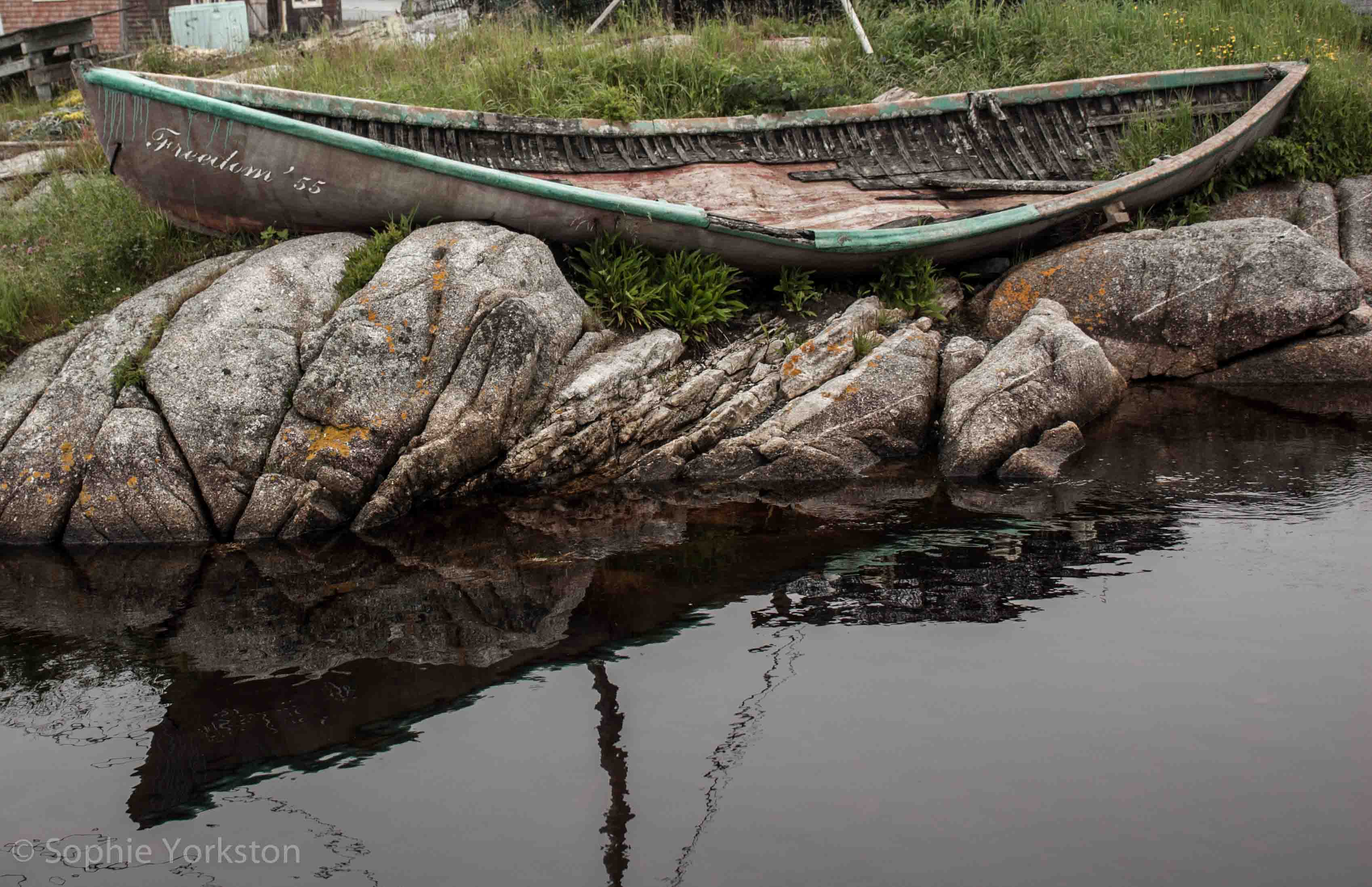 Part of the attraction of Bay of Fundy was that it was supposed to be another great area for whale watching, particularly an area called Digby Neck, a finger of land jutting out toward the mouth of the bay. When we went, the ocean was grey and stormy, and the incessant rain put everyone off. My brother Duncan and his partner Phoebe went back later in their trip and tell me that it is quaint and lovely on sunny days.
We did find, in a little tucked away cove, the story of a sailor dumped in the 1900s I believe with his legs cut off. He was known never to speak and only once to ever be visited. The mysteries you discover!
Hitting up a little fishmonger in town, we had the best scallops of our stay. Nova Scotia does seem to have a corner on the seafood market. Nothing compares to the freshness you get locally.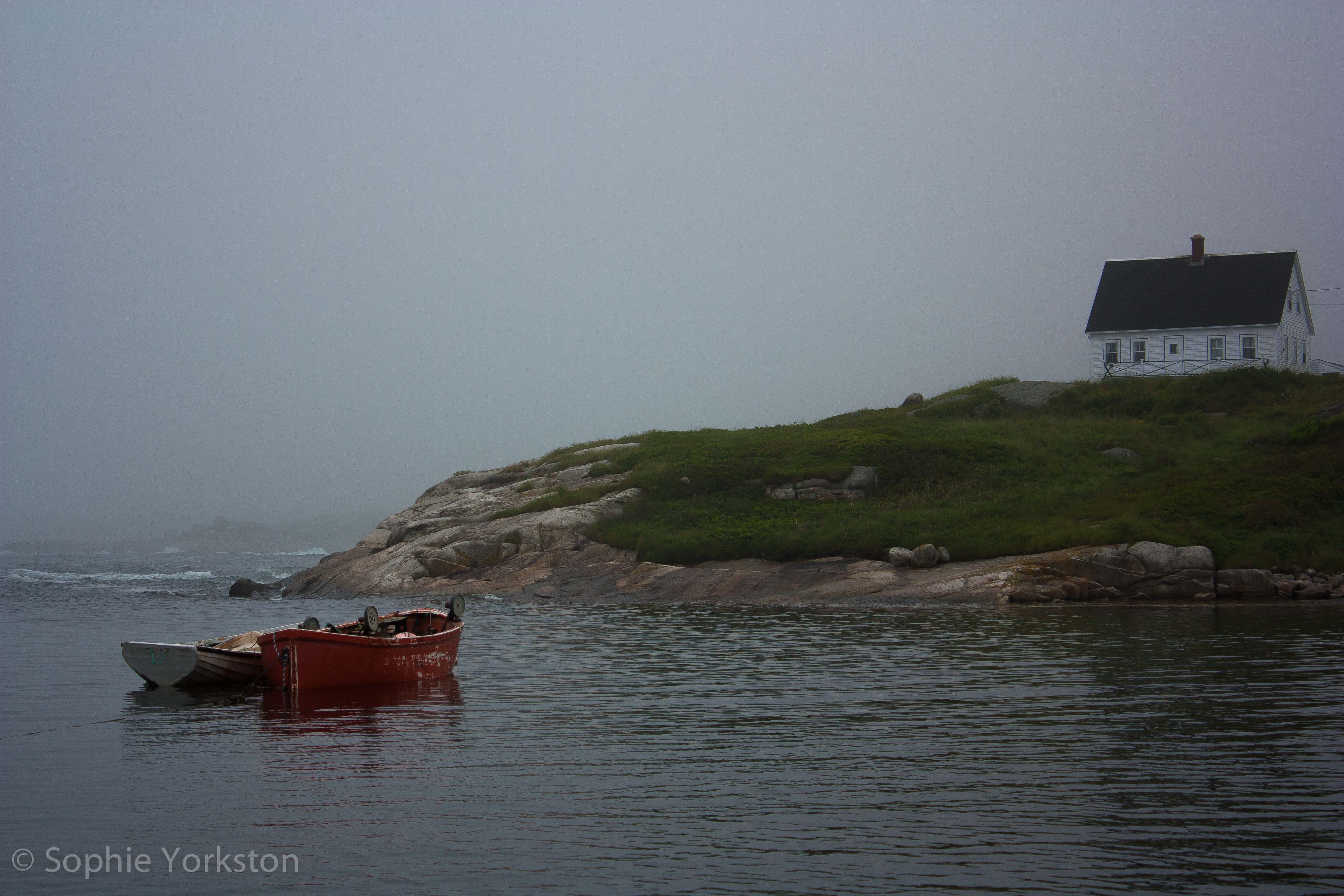 Our journey took us to southern coast of Nova Scotia. The seascape is really interesting here. In some places, particularly a little place called Blue Rocks, there's barely any distance between the ocean and the road, approximately 2 meters and very little elevation. Undoubtedly, the road must be cut off often by rough or high seas. Pier pilings are built into the rocks and I even saw an elegantly designed boat ramp of one large, continuous piece of what I would think was shale. The rocks either dark and angular, or round with a rusty colour, and dramatic beside the iron-grey stormy seas. I must say, I was sad not to see it in the summer sunshine but the area had austere and aloof beauty that was not diminished by the turbulent weather.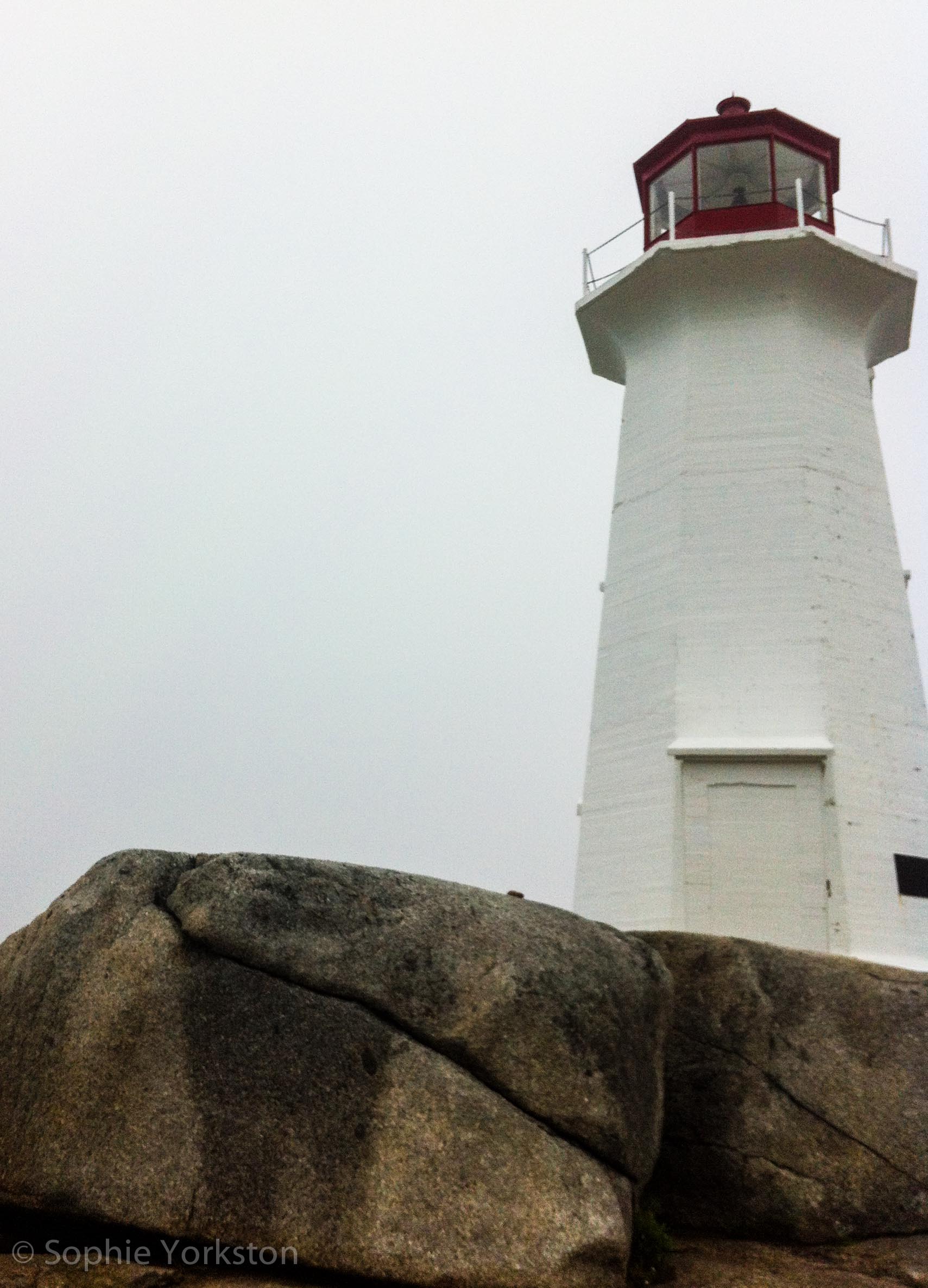 We stopped at the famous lighthouse at Peggy's Cove, which was crawling with tourists even before the high season. It's a first world photographer problem when you can't get a shot of what you want to without randoms walking in. There were signs everywhere reminding people that this was a lighthouse and water did wash up on to the large raft of rocks beneath the lighthouse. It may function very little, but it's there because its close to rocks and treacherous seas! What stole our attention was the village below, brimming with dilapidated old boats, little shops with glass buoys and sweet little cottages on the rocks, all reflected in a dark glassy sea.
It was from here that we headed to the Nova Scotia state capital.
To read about our journey from the beginning, start here, or you can go on to Halifax.