In February, when I was struggling to edit SQ Mag and get over one nasty cold virus that lingered on, I might not have worked much on my novel (sadly, after such a promising January), but it inspired me to work on some short poetry.
Post-it Note Poetry began in my circles with my writing friend (and mentor) Jodi Cleghorn, who along with Adam Byatt, began a February Post-it Note Poetry month a few years ago (you can read the details of the idea here on Jodi's blog).
It was nice to have a few special darts of inspiration, and I've collected them here as a little testament to my month. You can see some others from Twitter by searching the hashtag #PostitNotePoetry. Otherwise, I hope you enjoy my couple of collected poems.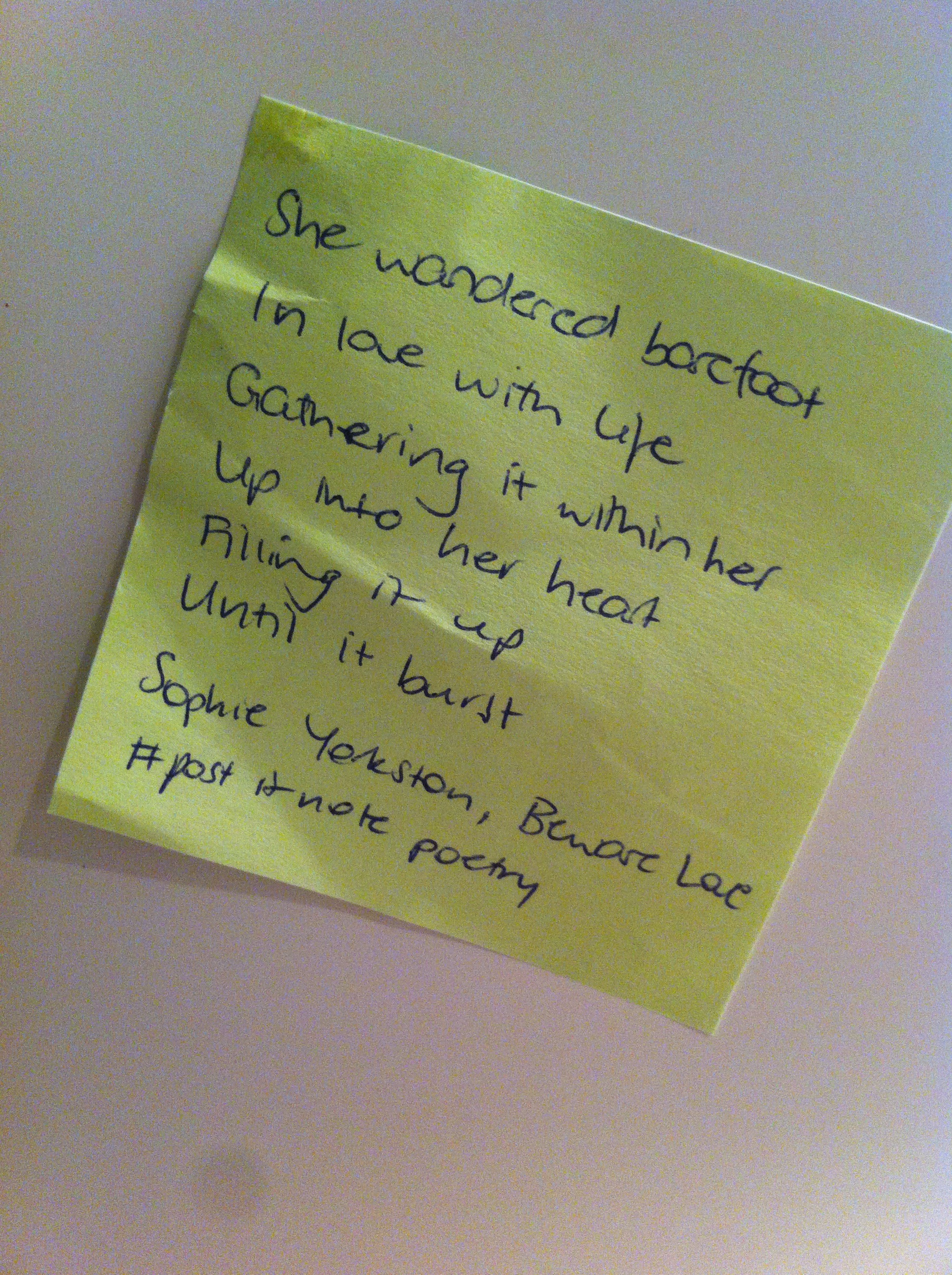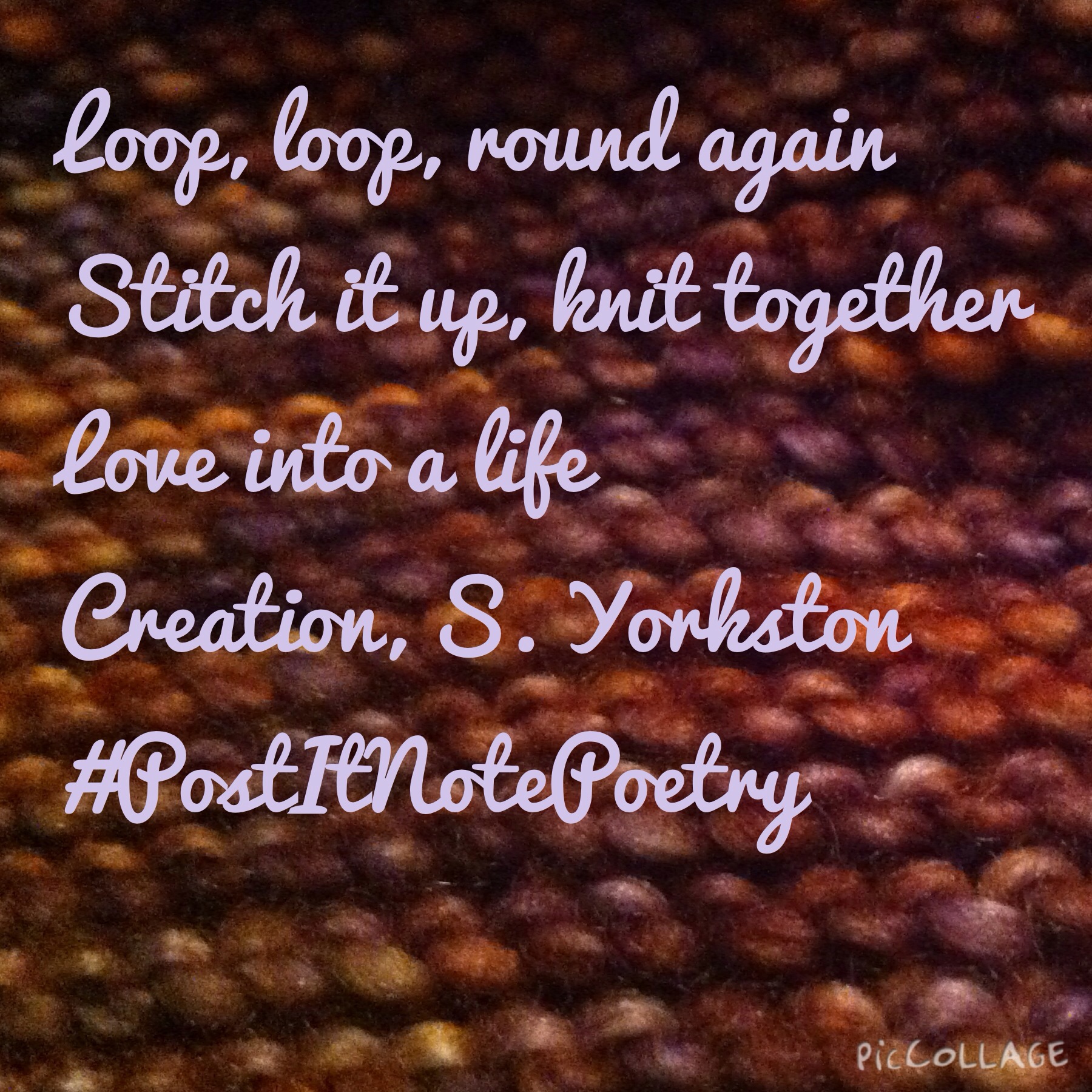 I wanted to speak to Creation a little bit. This one is a testament to all the creators, particularly the knitters and crocheters, who create for others and who put a little bit of love into each and every piece (piece of trivia: the stitches in the background are from the blanket I am knitting for my dear friend's little girl).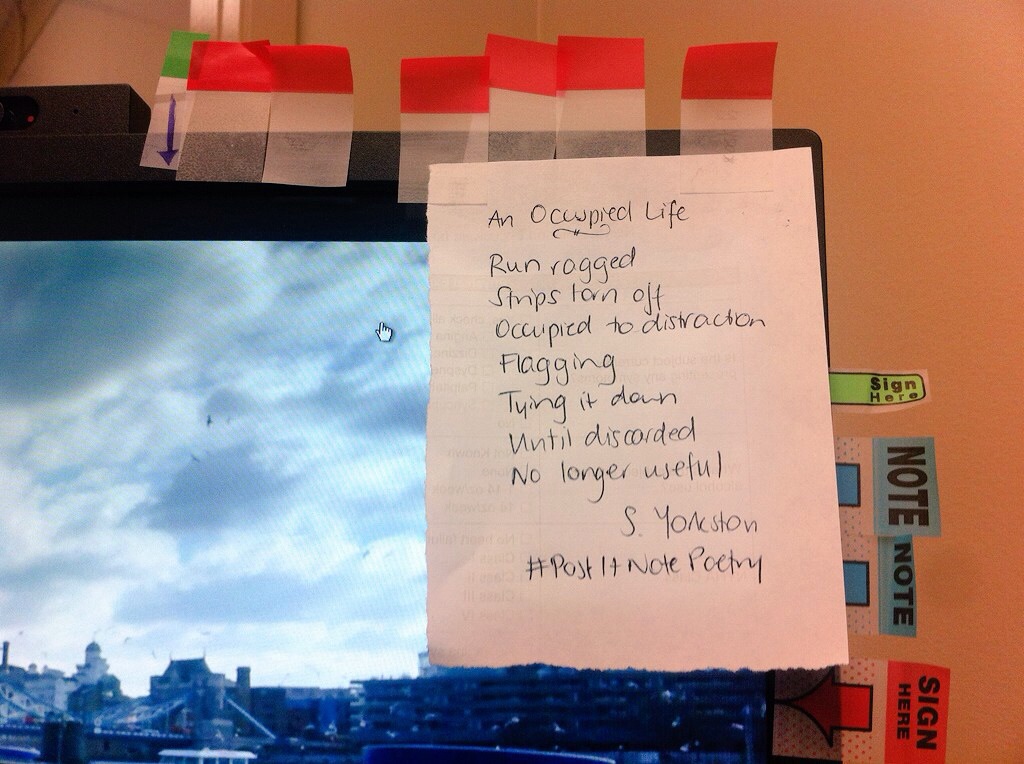 This last one is inspired by a poem by the excellent writer and poet, Helen Stubbs (or @superleni), 2015 Ditmar Award winner for best new talent (well deserved!). Helen and I appeared together in Subtropical Suspense, and I highly recommend her story, Blood on the Ice. Needless to say from the poem below, she wrote a short piece and it cut me to the core, and this poem has been wheedling its way out of me since. I wanted to put my little piece in context of her great poem. Because the best thing about art and creation? It inspires others. Thanks for the inspiration Jodi and Helen.