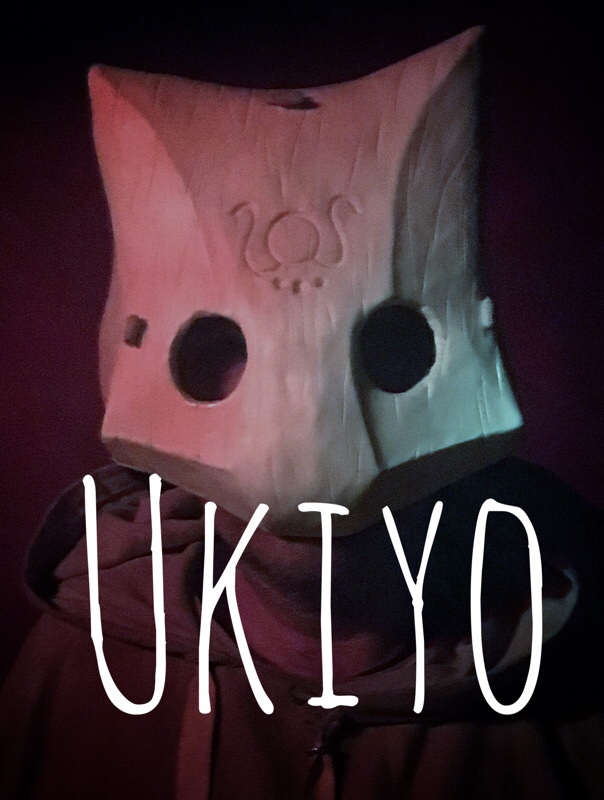 Ukiyo is a new, narrative-style escape room set in a detailed and whimsical Japanese setting, which can't help but be compared to the delightful, child-like worlds of Miyazaki.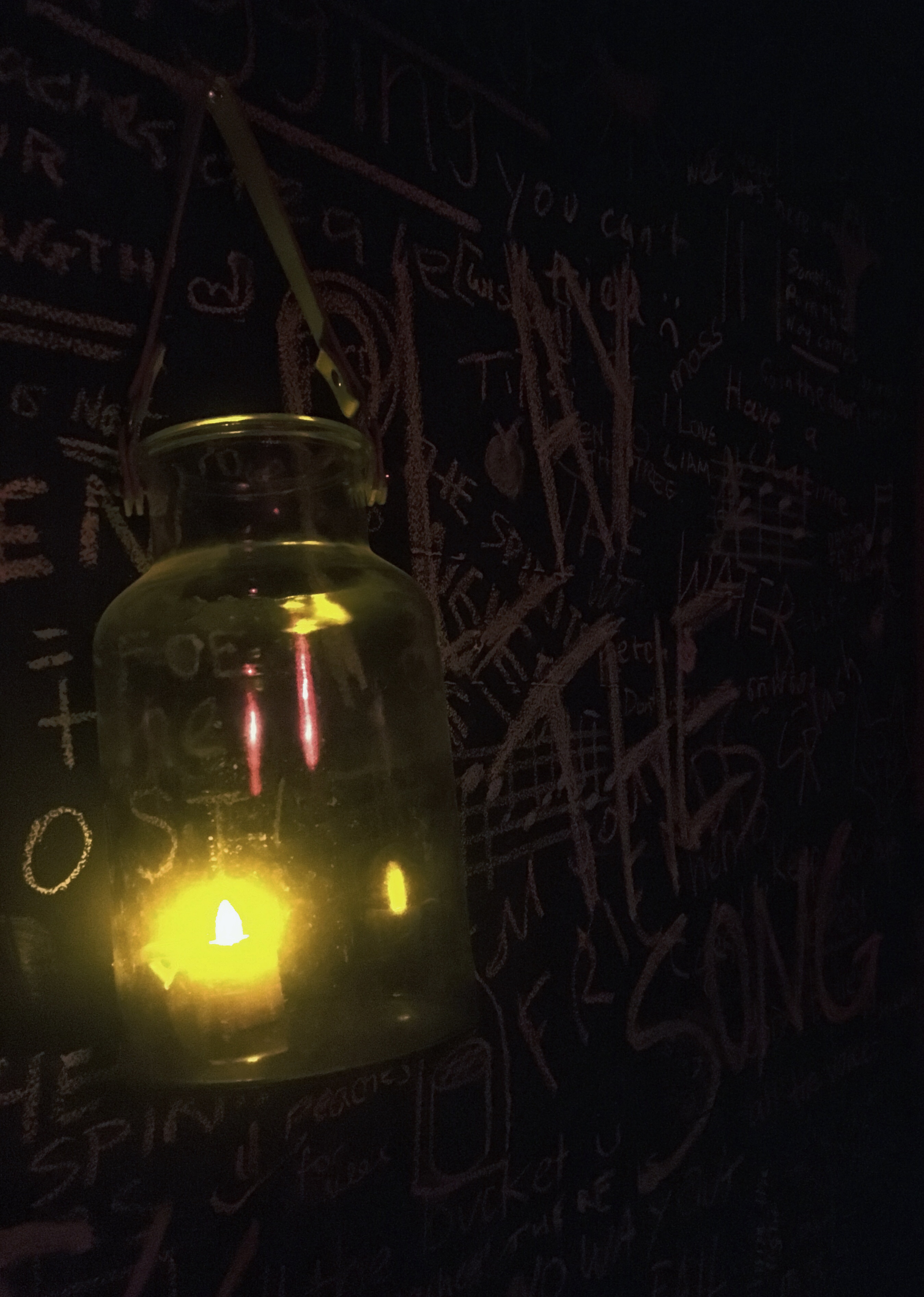 Lead through a half-empty warehouse to a little dark waiting room, you wait for the game's team to instruct you in the gameplay. A picture book describes the set-up, starting with the story of The Crumbling Prince, who waits for his missing friends, the Children of the Grove. Notes are scribbled on the walls, only some of which can be trusted.
You play in masks that either have headphones or lights built-in, as one of the four following characters:
Mask of the Moon – for the team's leader and puzzle master, seeing what is hidden
Mask of the Sun – for the team's cohesive and helpful player, a light in dark places
Mask of the Wild – for the caring team member, a rescuer
Mask of the Lost – for a communicative team member, hearing the voices of the unseen (pictured)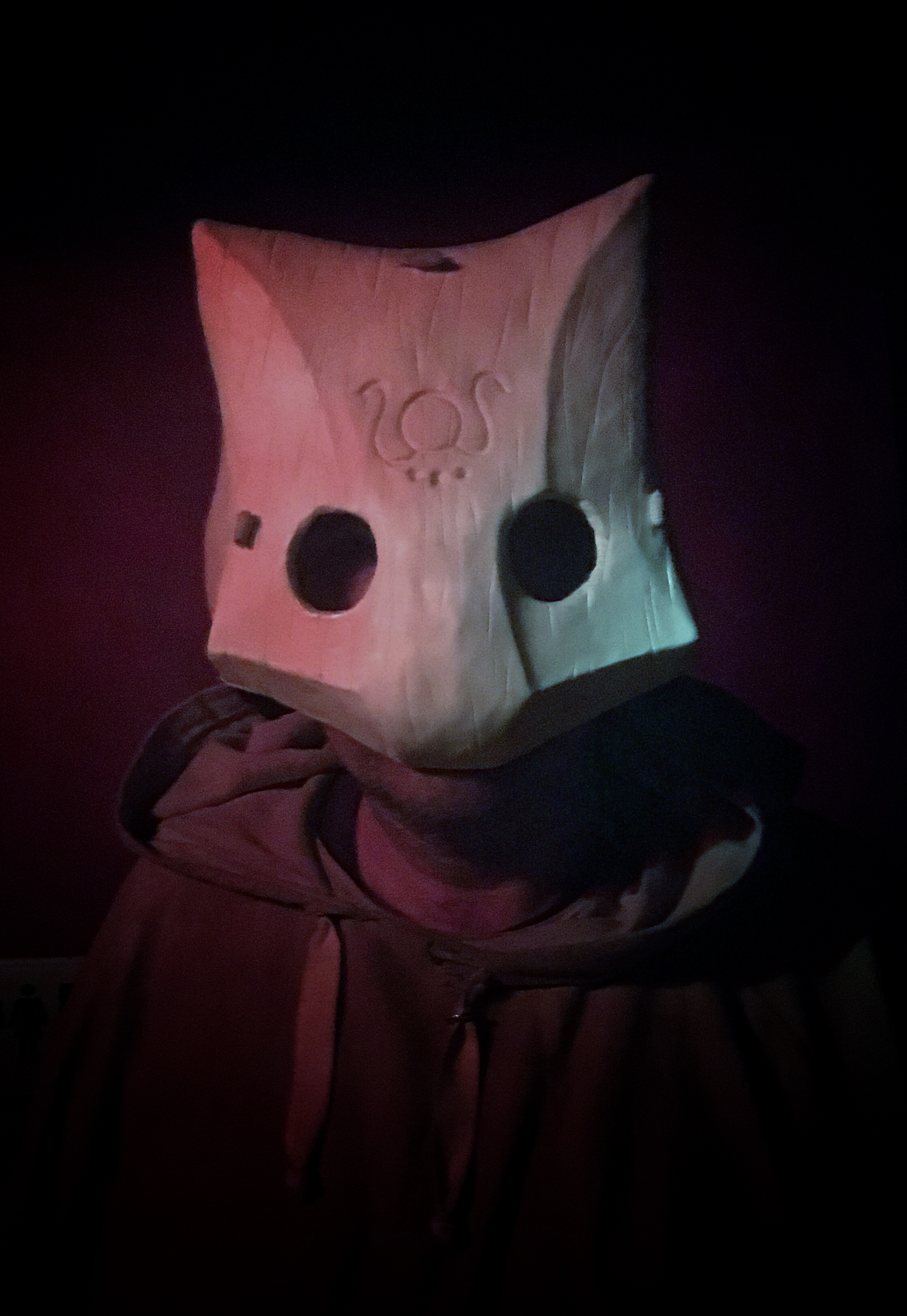 Your task is simple: enter the garden and meet with the crumbling prince, Kuebiko.
You move into a garden with a wooden ramp leading to a Japanese-style rock garden with a blossoming cherry tree and a small water course running through the middle. The game involves moving about in this space, crossing the waterway. Some of the gameplay is accessible but not all activities would be suitable for someone with limited physical mobility.
Ukiyo is like being physically placed directly into a puzzle game, where combined quests and some side-quests all link back together into the main story arc. The players with Masks of the Lost and the Wild can talk to the voices they hear, and Kuebiko seems to be fully responsive. The players are encouraged to speak to the prince, and he can often supply hints.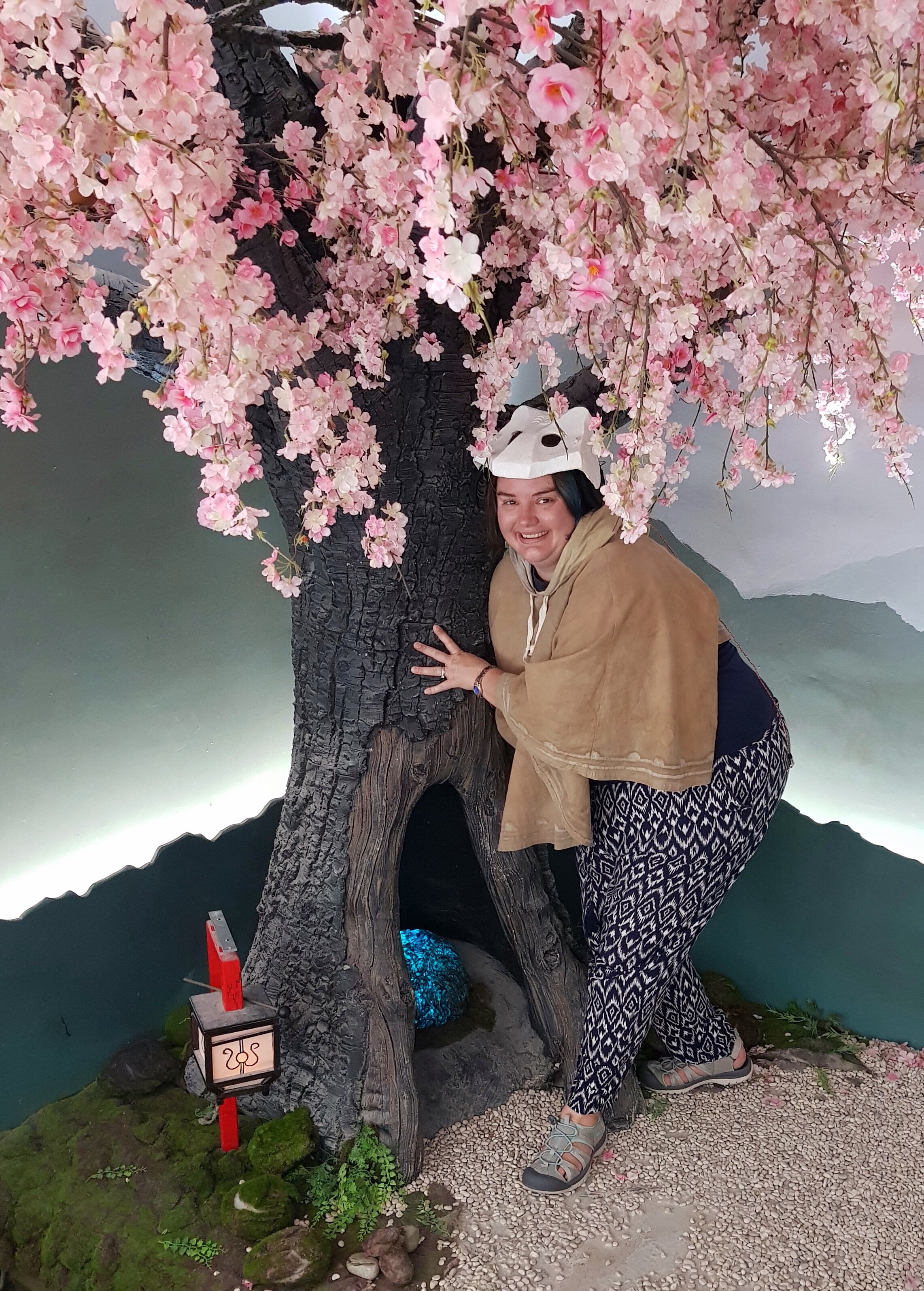 Uncovering the secret of the room took our experienced team about an hour but 1.5 hours is allotted for each team. The Crumbling Prince is the first episode, with the next instalment currently undergoing final testing before likely availability in a month. Costs for this episode currently vary from $59 to $79 per person, with lower costs for 4 players.
Whether the name and styling of the room live up to the art movement or the original inversion of the Buddhist meaning, Ukiyo's name is a clever word play, and absorbing, fun activity for a small group. Each of our team agreed, the room was well worth the visit and we look forward to returning for the next adventure soon.
Ukiyo is offered by the same Brunswick escape room team who brought us Deep Space and more information about their offerings can be found at their website ukiyo.com.au.