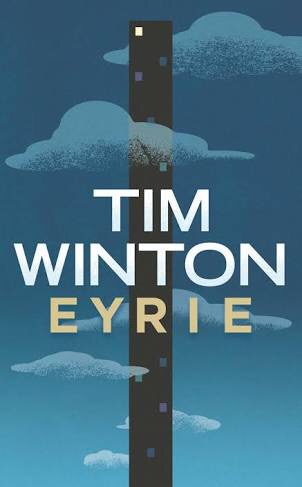 It is easy to sum up Tim Winton's Eyrie: impossible heights.
Tom Keely starts out as an unsympathetic protagonist; an impoverished addict after his life came crashing down (ugly divorce, end of his high-faluting environmental advocate career), seemingly without a care for anyone but himself.
If you can get past Winton's first bloated chapters dwelling in Tom's misery in Freemantle, it becomes a more interesting story.
Tom begins a touching relationship with Kai, autism-spectrum grandson of a woman known in his childhood. The Keelys, most specifically Tom's father, have been Gemma's safe haven since she was small and it doesn't look like that pattern is going to change now.
Kai dreams of his death, Tom relives his failures and the broad-spectrum abuse Gemma suffered haunts the edges of the story. And over it all is cast the shadow of Neville Keely, the only person that ever protected Gemma and whose shoes Tom could never fill.
Eyrie evokes the gentrified coastal areas of Perth and the ramshackle suburbs. It shines a light on poverty and the cycles of abuse that are manifest in misery. The longing for safety, comfort.
For being all about birds, this novel should have flown but it crawled. The path to redemption and recovery is a long, slow crawl but Winton waited too long to bring the likeable parts of Tom out and so the abrupt ending fell flat.
Despite this, Eyrie is another excellent character exploration, Tim Winton's hallmark, but I could have done more with the exploration of the Keely family, of the broken relationships surrounding Tom.
Eyrie had possibility that seemed to go unrealised. Engaging as you get toward the end, readable, but if new to Winton's writings don't start here (Dirt Music remains my favourite). If you're a fan of Winton, you'll enjoy his usual strengths but it won't stack up favourably to his other works. Tim Winton has written better books.