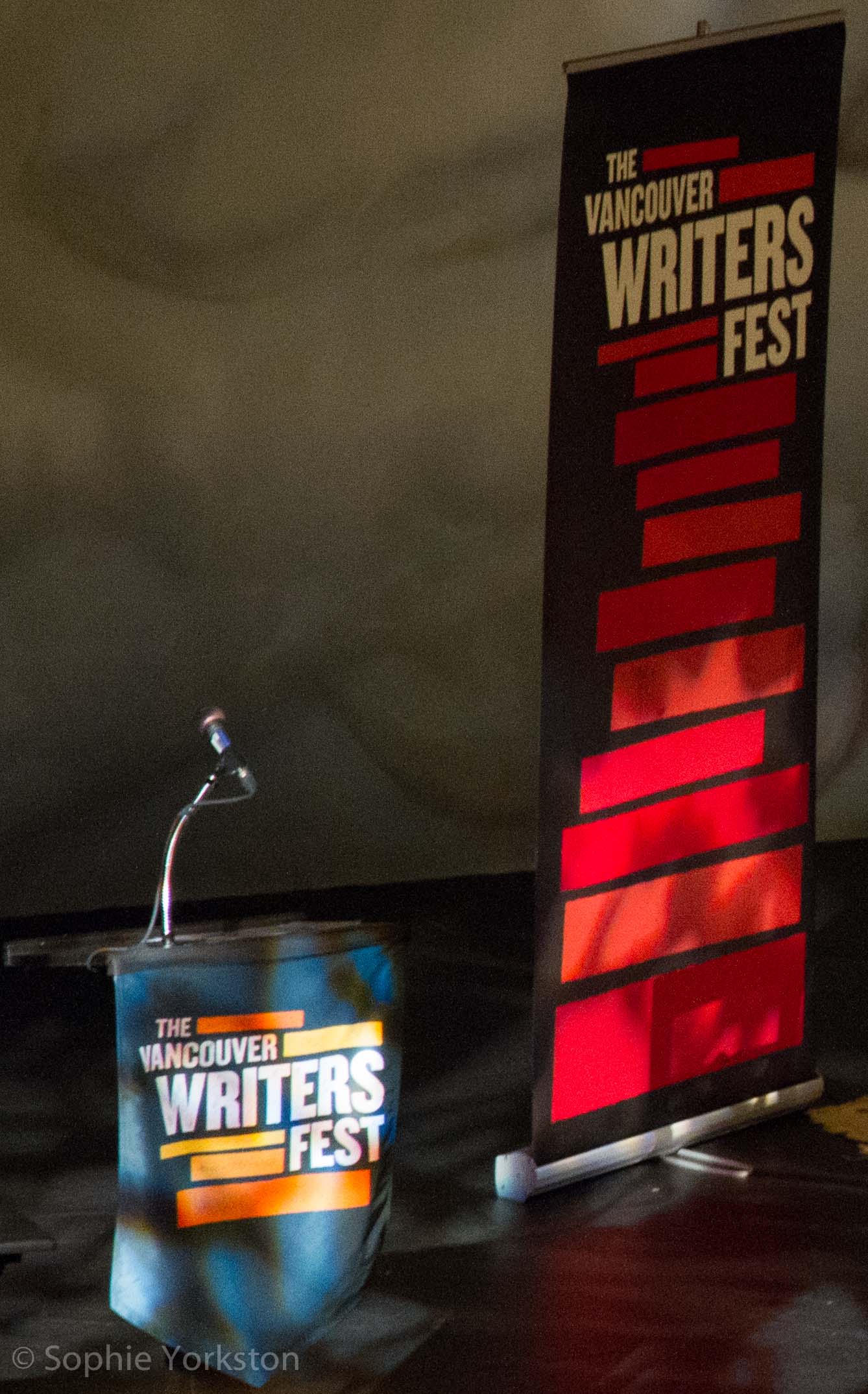 I ended up working at the event where John Freeman was in conversation with Hal Wake, director of the Vancouver Writers Festival. As you do at these events, you quickly learn about the author whose book you're selling, and I also had the opportunity to also watch the event.
John Freeman is a journalist. He's done some interviews with some pretty high profile authors like John Updike and Toni Morrison. He's also been a writer and editor with the magazine Granta, a position he gave up this year. The book he released last year, How to Read a Novelist, is a look at the personal side to several high-profile authors.
What I can say is that John on a stage is warm and funny, with an ever-so-slight self-depreciating streak. He told us early in the event about a career low point, when he interviewed John Updike the day he lodged his divorce; "stylishly distressed" he said he was. He shared himself that day and learnt an important lesson about interviewing. When in conversation with an author (or any one else you interview), you want to give back in the discussion because they are giving you so much. But you can only give back the most neutral thing possible. Otherwise the over familiarity can cost you, and almost did for John, a job.
You also don't want to put the person you're interviewing on the back foot. They're writers; they want to talk about the language and structure. You want them to be expansive and not reactive.
There's also a knack for leaving the space open for people to tell their story, Hal rejoined. This lead John to tell a story about a Kenyan author he interviewed. This man and his wife had a horrific and barbaric story about what happened when they returned home to Kenya after a long absence, due to the threat of violence against them. John asked rhetorically, at what point do you feel as an interviewer, "My heart's not big enough to tell this story". Hal added that in times of trauma, sometimes the only thing you can control is the story.
John also had some great comments about writing. He had the whole audience laughing hysterically with his comment that some "writers are so good they may as well be dead". He said what he loved about simile and metaphor in writing was that they were a bridge to the reader, so that you could float away down the river of conversation and build imaginary worlds together. That, my friends, is exactly what the best writers do; bring you into the world envisioned in their minds. The best novelists sense the contradiction of what makes us human, John said. He would know. John Freeman reads all the books of the authors he interviews. It leads to that pesky feeling so many of us have: "the feeling of having too many lives".
I lucked into seeing this event and I am so glad that I did. John Freeman taught me that to be an interviewer that you can be interesting, but that your role is to give their story a chance to be told, in their own words. What I took away is that a good interviewer is also a storyteller: you shine a light on the life and work of the person you interview.