The St. Lawrence: A river of dreams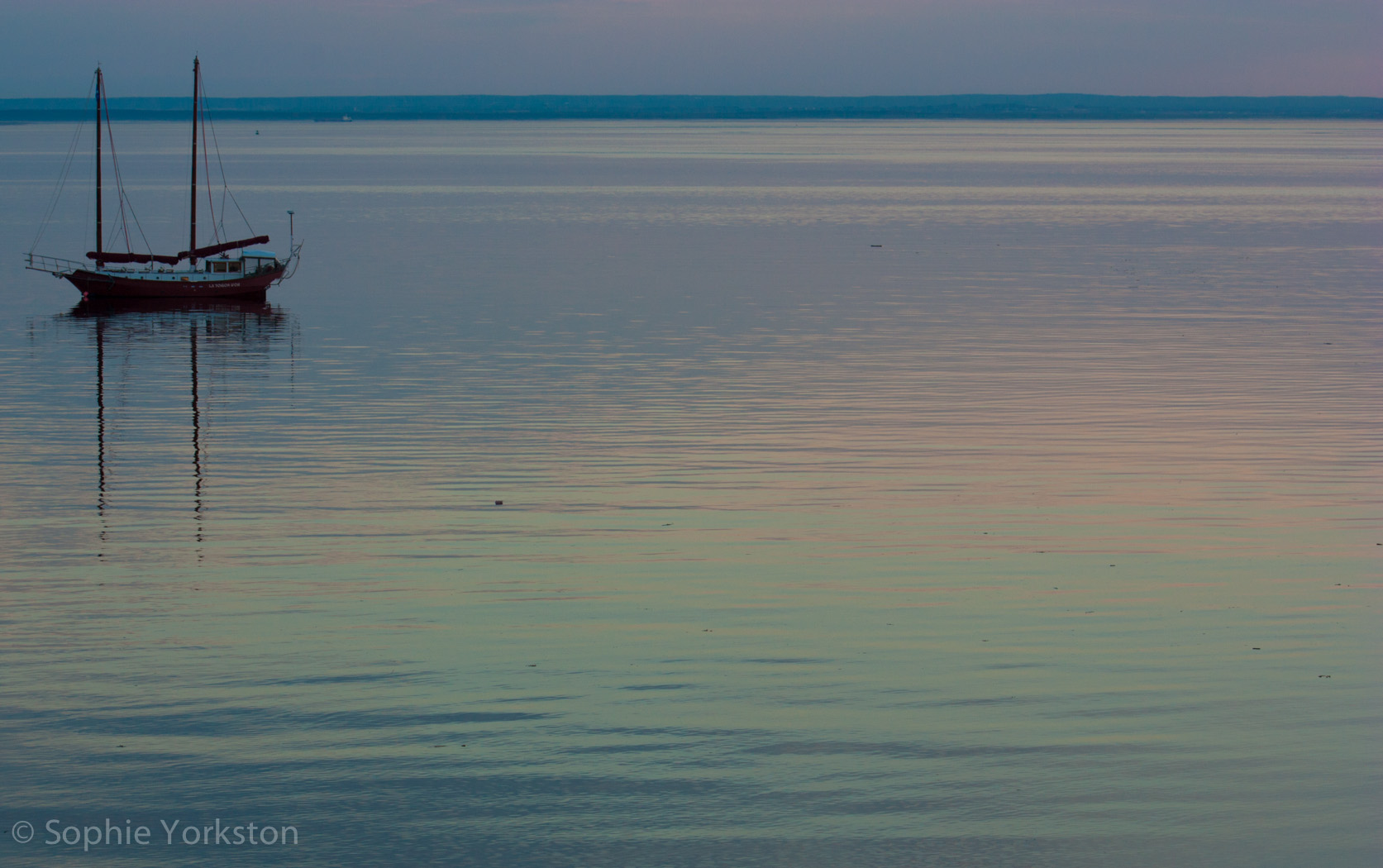 Our drive took us further along the north bank of the St. Lawrence, up to the Sanguenay and a little town called Tadoussac. The water of the Sanguenay River is black as pitch, until the shallows where it's the colour of a tea that puts hair on your chest. Must be all those pine needle tannins. Crossing it was fascinating to me, as the depths would be unfathomable from the surface, and I imagine, from within it also. Tadoussac is a picturesque seaside town, with white-railed boardwalks, bobbing ships in the harbour, hanging baskets and ornate lamplights. On a clear day, like the one we had, it's all clear blue sky down to thick, pine forests and skirted by an inky blue-black sea. Tadoussac stirred the writer in me, and it sparked the biggest writing project I've worked on my entire life. I really fell in love with it.
We stayed in a little hotel in a nearby township, run by a lovely man called Jacques, whose English was as poor as our French. He proved to have a delightful sense of humour when the boys put a big decorative bear in his chair; he got us back with a big bearskin (with the help of Phoebe). Let me tell you – I admit to a moment of (almost) pants-wetting terror when confronted by a bear coming through the door.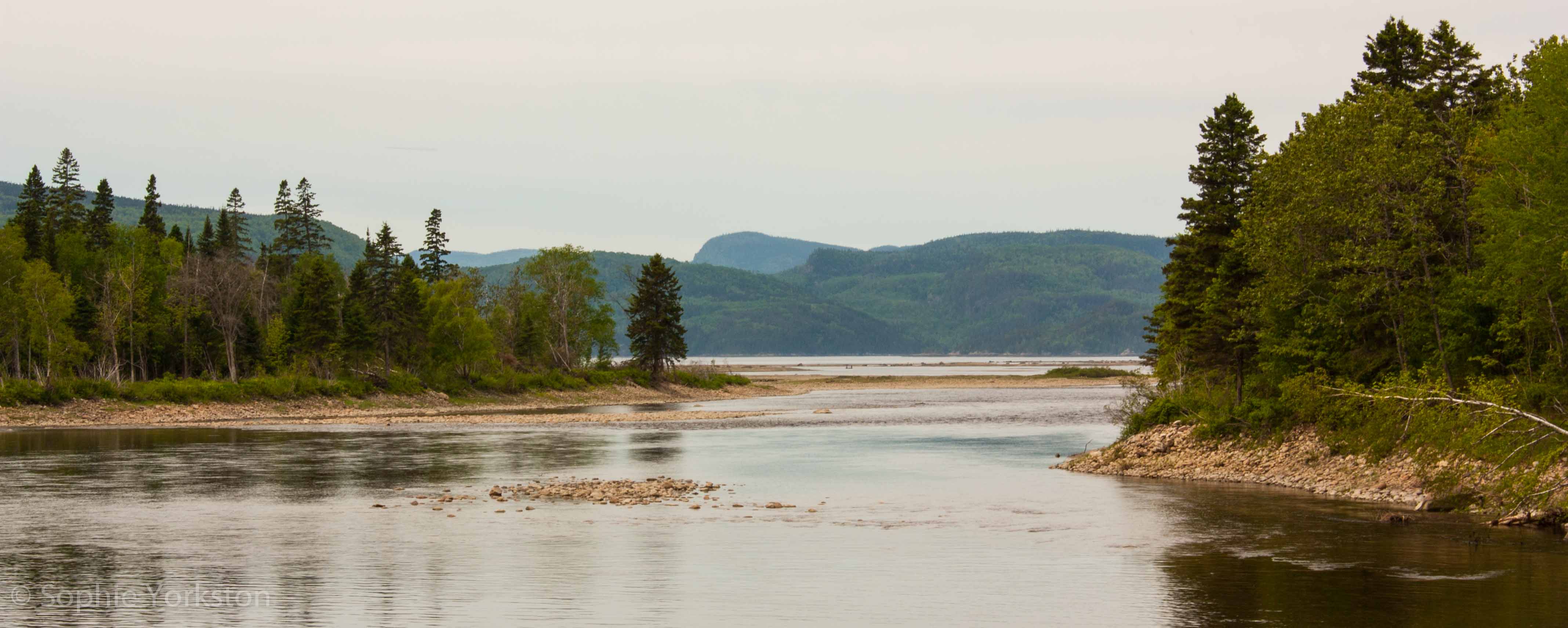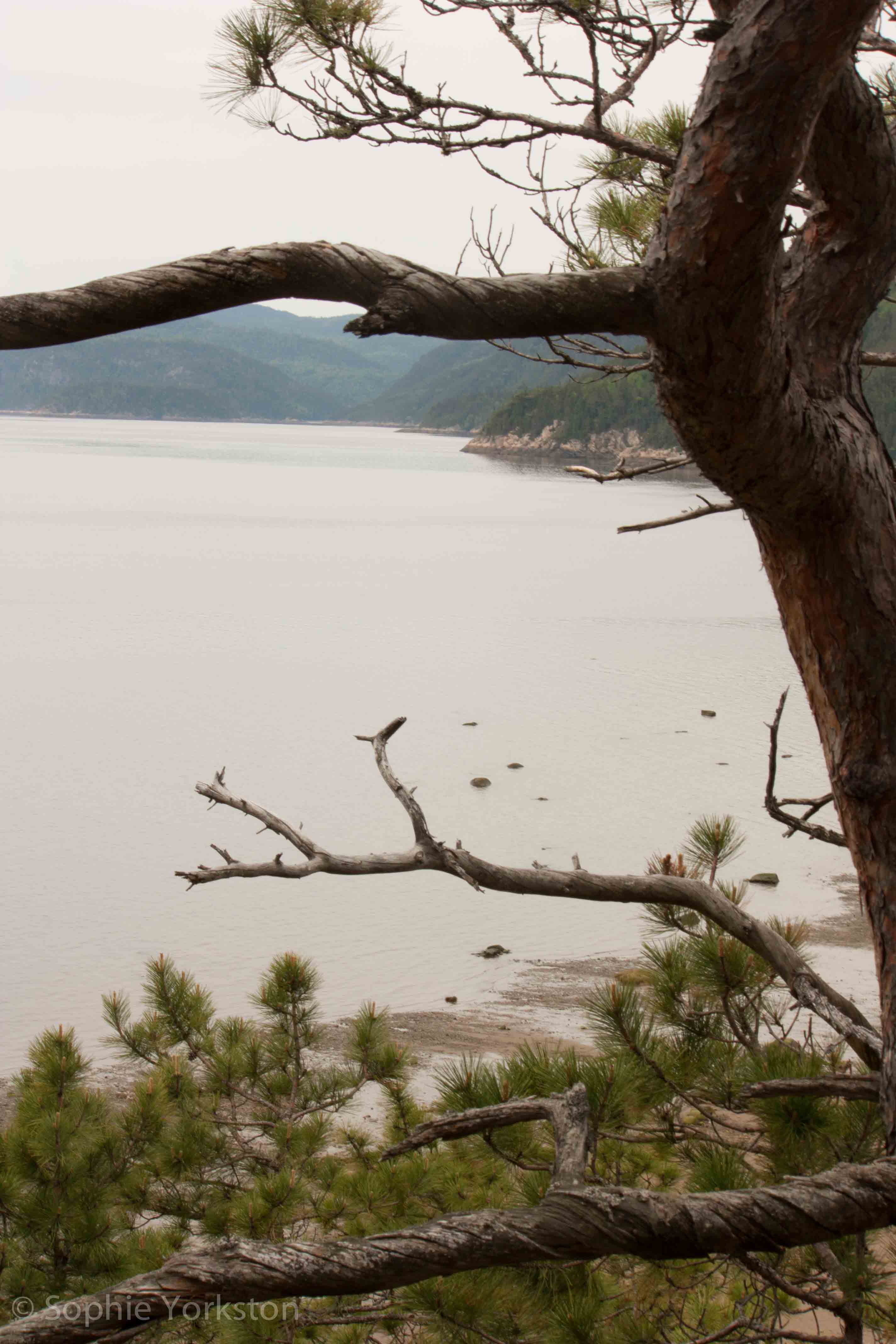 This region of the world is renowned for whale watching. The St. Lawrence is warmer than open ocean and is fed by freshwater streams, which creates an enviroment that's optimum for plankton. They get so many types of whales, but beluga whales are endemic. They do get blue, fin, minke and northern right whales to name a few (and on occasion orcas too). We took a walk down the Sanguenay, where we saw chipmunks and eastern red squirrels, and a marmot who walked right by us (apparently couldn't get up the bank next to the path?), less than a metre away. The rest of the afternoon we spent drinking cider on the sunshiny beach at Tadoussac. I took off by myself and spent the later hours watching the white backs break the waves. I wish we had gotten kayaks and taken a closer look at the whales. It's my one regret: if I went back in the spring/summer, I would hire a kayak and spend a day out on the water. I am still kicking myself, as I did not recognise whale breath until the third one, where I saw a big dorsal fin not far off. I am still not sure what that whale was, but the tall dark fin was unlike any of the usual species, unless maybe an orca fin.
We headed north again the next day, stopping at an observation station supposed to be good for whale spotting. I am pretty sure we saw some minkes (the other most common whale) popping up near the hovering Zodiacs. I had no luck on the ferry over the St. Lawrence; no whales showed themselves to me. A great disappointment, as seeing a blue whale would be something off my bucket list.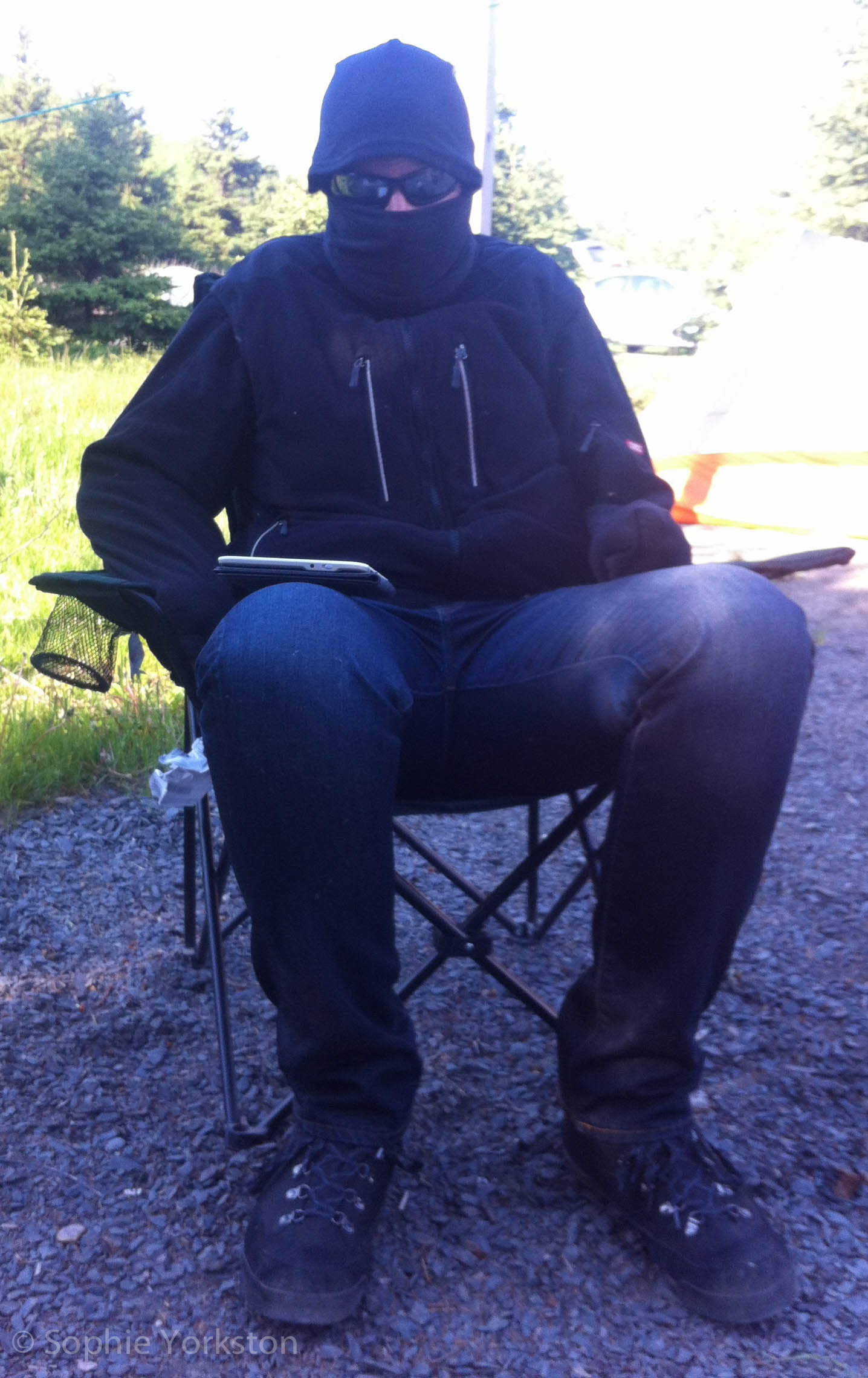 My partner Greg had his first camping experience at Parc National du Bic on the south side of the St. Lawrence, and I am sad to say he really didn't enjoy it. We did find the mosquitos in Eastern Canada to be an especially fearsome breed. I still have bite marks over 3 weeks later. But we did see our first deer wandering around the camp grounds! The beach we were camped near was interesting; a cross between marshland and shale beach.
We then headed south into New Brunswick and stayed in the capital Frederickton. Very much a university town. We found it a very relaxing place to stay; there was just a really chilled out vibe to the place. There was a real lack of information about interesting places to visit in New Brunswick, which was a huge shame. We practically just drove through it.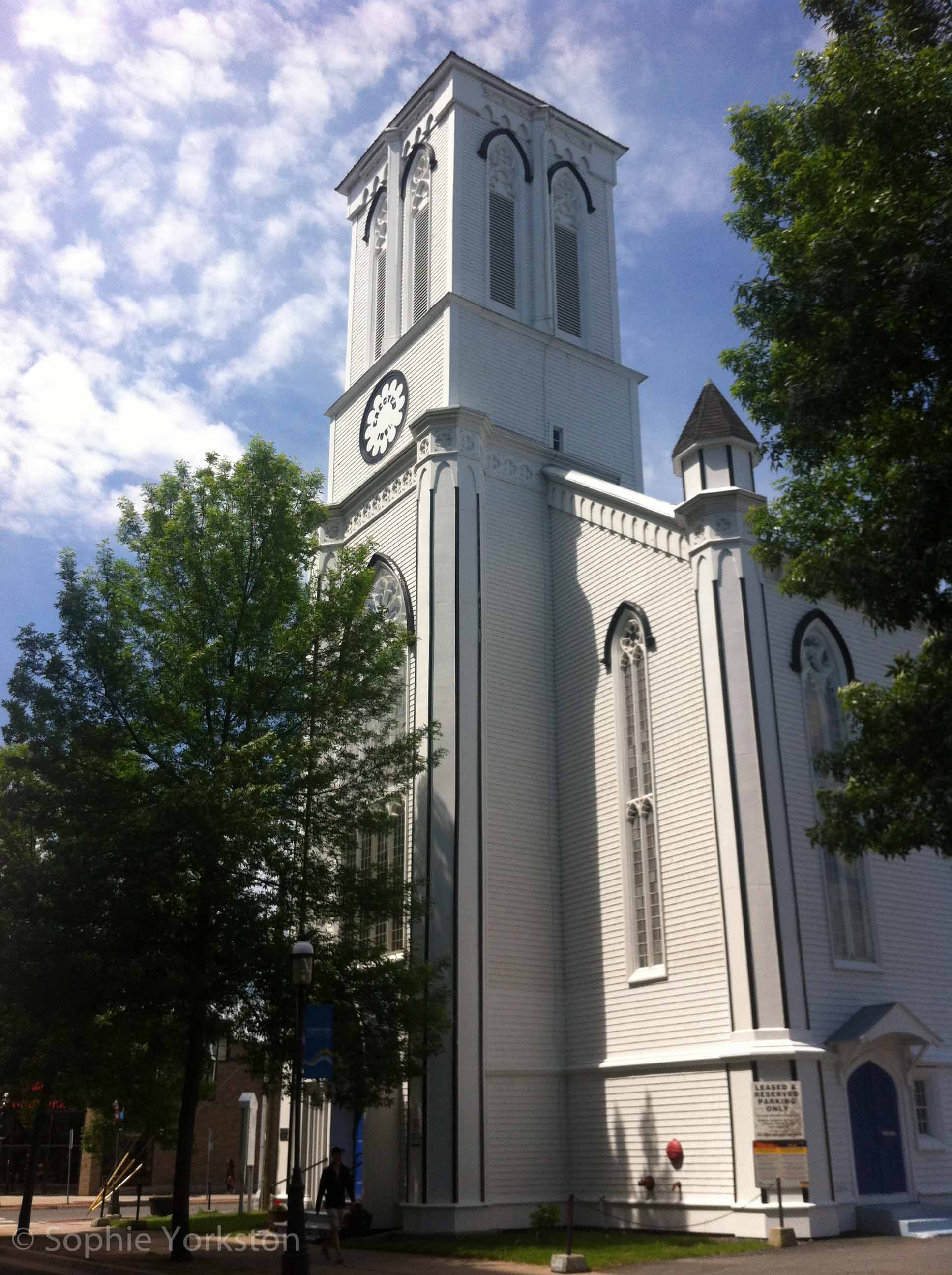 To read about our journey, start from the beginning, or you follow us to Prince Edward Island.